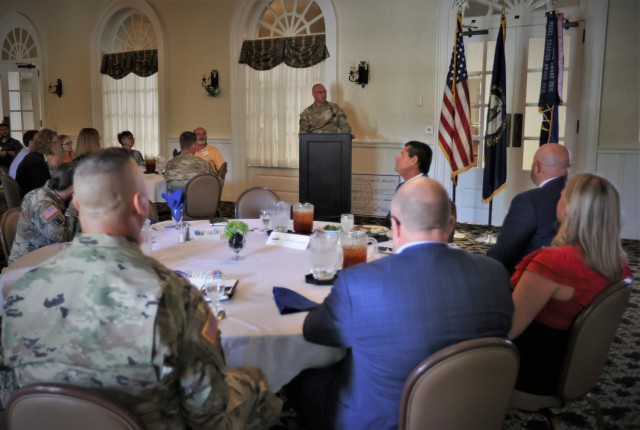 FORT KNOX, Ky. – Four Fort Knox recent graduates received scholarships July 11, 2022 at an Armed Forces Communications and Electronics Association luncheon at the Saber & Quill.
Commanding General of U.S. Army Cadet Command and Fort Knox Maj. Gen. Johnny Davis presented the students with their certificates at the AFCEA Gold Vault chapter's 2022 Liftoff Scholarships luncheon, where he praised the graduates for choosing to study coursework in science, technology, engineering and mathematics.
"It's a great honor to participate in today's luncheon to really recognize four outstanding individuals who plan to major in courses of study that will lead to a bachelor's degree in a STEM field," said Davis. "That's such a huge decision, and we're going to invest in these four superstar great Americans."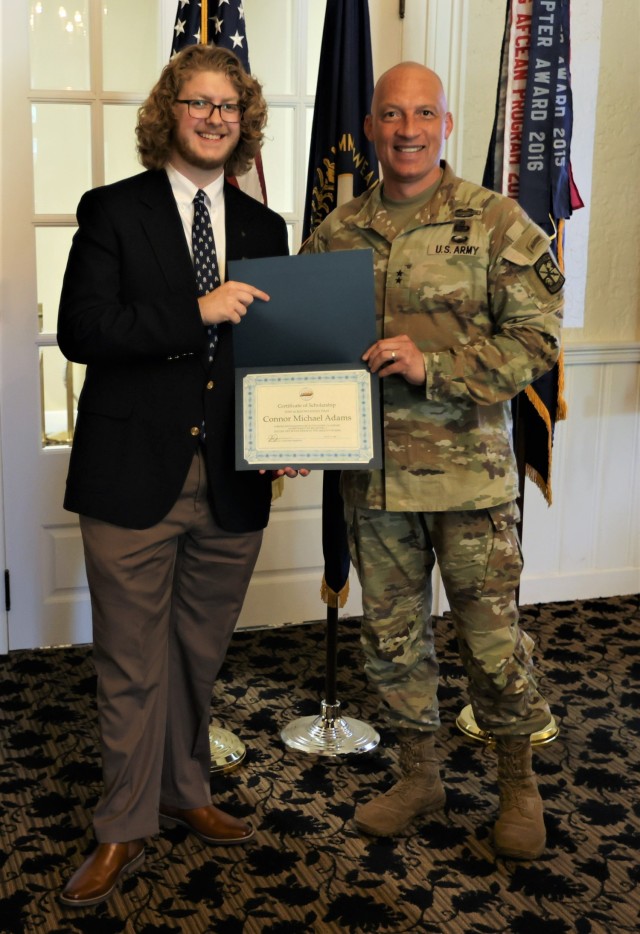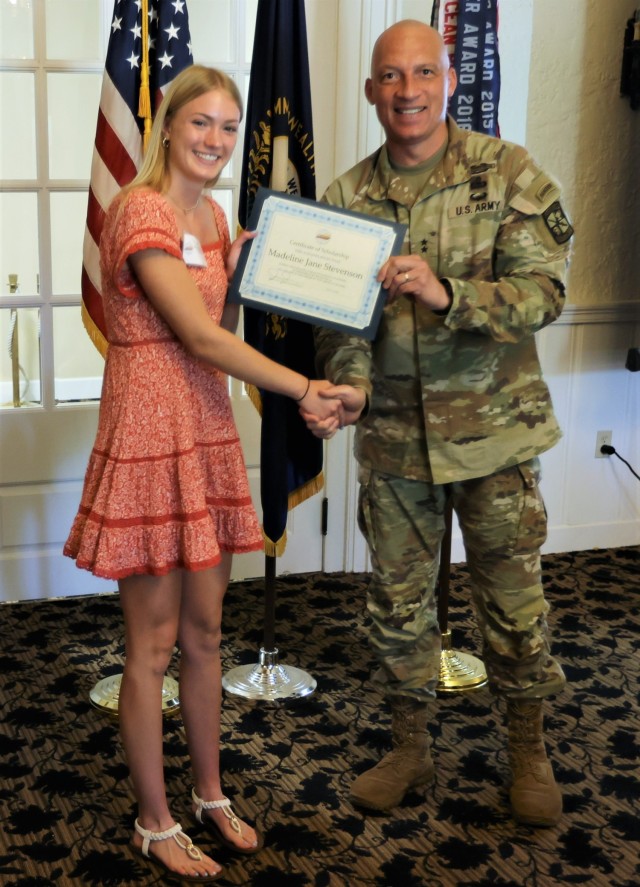 The scholarship recipients included Connor Adams, Alexander Billings, Howard Carter and Madeline Stevenson.
The students, who will be attending the University of Kentucky, Purdue University and Elizabethtown Community and Technical College, received scholarships totaling $2,500.